Description
Domaine Les Roches Bleues – Jonathan Buisson
Les Trois Loups Brouilly 2020
Jonathan & his wife Chloé are now the third generation of artisan producers to run the family estate in Brouilly, which they took over in 2017, beginning the transformation of the domaine around the production of organic, natural wines according to the principles of agroecology and regenerative farming.
Nestled in an idyllic setting at the foot of the majestic Mont Brouilly, Domaine Les Roches Bleues enjoys exceptional growing conditions, with the famous pierre bleue (diorite – a hard, blue-hued igneous rock typical of Côte de Brouilly) giving delicious wines with incredible energy, structure, and freshness.
Les Trois Loups is Jonathan's favorite vineyard, located in Brouilly with pierre bleue (blueschist) and alluvial soils. The wine is an homage to his wife's grandfather (who started the domaine) and his father-in-law, who created the current cellar. It represents the three generations of the family who made Domaine Les Roches Bleues what it is today. Cuvée Les Trois Loups is incredibly energetic, with a color so intense the wine appears to radiate light from its core. Juicy wild fruit, a hyper-elegant balance, and a long finish make this wine a joyride to drink. 
Vinification – Whole bunches are handpicked in small crates and selected in the vineyard. Twelve days of whole-cluster, semi-carbonic maceration is followed by a very gentle and slow pressing using the château's old, wooden vertical press. The must is transferred into temperature-controlled cement tanks, where fermentation continues with native yeasts. After racking, the wine spends 14 months in 50-year-old 60hl foudres before being bottled unfiltered and lightly fined with organic diatomaceous earth. Only a very small amount of sulfur is added at bottling.
Vine Age: 10-20 years old

Soil: Pierre bleue (blueschist), alluvial

Vinification: 12 days of whole-cluster carbonic maceration, slow pressing, then alcoholic fermentation with native yeasts in temperature-controlled cement tanks

Aging: 14 months in 50-year-old, 60hl foudres

Fining & Filtration: Not filtered, light organic diatomaceous earth fining

Farming: Certified Organic (Ecocert)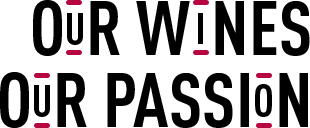 As artisan wineproducers we have been cultivating 9 hectares of vines in Brouilly and Côtes de Brouilly in a typical manner over 3 family generations

We are passionate about our job and we do everything to produce wines showing the purest expression of our growing conditions and increasingly using eco-friendly and organic principles.
We are always delighted to welcome you in our winery located at the foot of the majestic Mont Brouilly to show you what we do , our beautiful region and the high-quality wines that spring to life from it .

---
The wealth and geological complexity of the soils , the diversity of its landscapes and favourable weather conditions make the Beaujolais vineyard an ideal place for the production of great wines.
Gamay and Chardonnay , typical grape varieties of the region , grow exceptionally well there .

Nestled on the South facing slopes of the Mont Brouilly, our winery and the vines around it have the benefit of exceptional growing conditions due to the optimal sunshine and the famous blue rock , characteristic of Mont Brouilly .

---
From vine to wine we are constantly seeking the highest quality , striving also to maintain the beauty of our vineyard and the excellence of our wines.

Always striving to make our domaine more ecofriendly we pay particular attention to maintaining the fertility of the soil , respecting the natural cycles of the vine and storing our wines in the best conditions for ageing.
https://www.domainelesrochesbleues.com/?lang=en
Payment & Security
Your payment information is processed securely. We do not store credit card details nor have access to your credit card information.